Blog – Guide to the best hotels & destinations | Hotels4u.com
Where to find Europe's best outdoor ice rinks?

Date

12/23/2013 4:50:08 PM
-
Author
Hotels4u.com
Nothing is more sure to bring the big kid out in you at
Christmas than a spot of ice skating! There are rinks in most cities but some
are set in truly spectacular surroundings, giving your graceful glide around an
extra element of fun. Check out our top five skating rinks that are well worth
taking a trip to:
If you're looking for an ice rink with a view then head to
Paris and get your skates on atop the Eiffel Tower! You can be one of 80 lucky
people gliding around the first floor of the observation deck, staring out over
one of the most romantic cities in the world. And when you're done, Paris is
your oyster whether you want to do your Christmas shopping in style, head to
the Louvre to soak up some art, or simply wander along the Seine sampling the
exquisite food and soaking up the atmosphere.
There's a rink set up from 10am to midnight near Castel
Sant'Angelo in Rome – perfect for families or old romantics to skate around at
their preferred time of day, looking over the small Christmas market set up
nearby. Then make the most of the cooler temperatures to look around the
Colosseum and the Forum in comfort and wander over to Vatican City and the
Sistine chapel when the tourists aren't there in their droves!
Somerset House hosts one of the most famous ice skating
rinks in the world and you're sure to have seen it countless times on the big
screen. Nestled inside the courtyard of this beautiful building, the ice rink
is popular with families in the day and the stylish young things in the evening
due to the DJs playing and the bar just beside it. After your skating you can
wander down the Thames to one of the many attractions on the Southbank, take a
spin in the London Eye, or wander to Oxford street for a little retail therapy.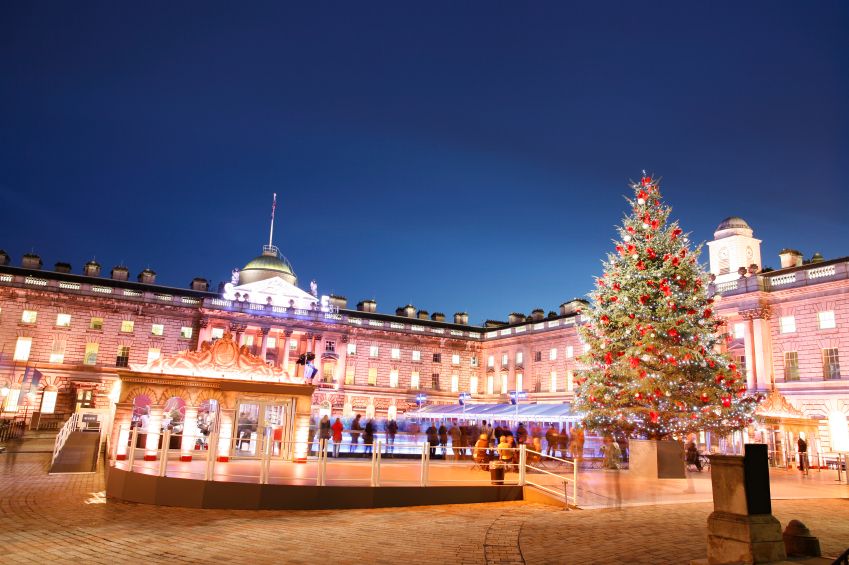 If you aren't lucky enough to head to Amsterdam when the
canals have frozen over, then there are ice rinks laid on too. Leidseplein
holds a great rink that isn't weather dependant and the whole square is
transformed into a winter wonderland full of twinkling lights. Once you've had
your fill, wander around Amsterdam stopping into the Anne Frank or Van Gogh
museums or seek out some delicious Poffertjes – small, fluffy pancakes on sale
at one of the many street markets over the winter months.
If you're looking for ice skating on an awesome scale then
head Plaza Catalunya and the biggest outdoor ice rink in Europe – with space
for an astounding 350 skaters! And if you love wondering at big structures take
a trip to Camp Nou football ground and then head back to Las Ramblas for some
tapas and sangria or visit the incredible Sagrada Familia.
Unusual Christmas Traditions from around Europe

Date

12/13/2013 4:19:37 PM
-
Author
Hotels4u.com
Everyone has their own peculiar Christmas traditions. But however unusual you may think yours are, someone somewhere around the world can do one better and offer an insight into the Christmases of yesteryear.
What says Christmas more than a man in traditional Catalan clothes with his trousers round his ankles squatting and fertilizing the ground?! This unlikely character, called a Caganer, is an additional character in Catalonian nativity scenes. His unorthodox activity dates back from the 18th century and brings good luck and the promise of a good harvest. A caga tió is a hollow log that is kept warm and fed every day until Christmas Day when it is beaten with a stick to release candies hidden inside.
In Rome it's not just Santa who comes down the chimney distributing presents for children. Before his arrival – which traditionally takes place in Italy on January 6 – there is also a friendly witch called La Befana who comes to visit. Children are encouraged to leave her a glass of wine and in exchange she fills the stockings of good children with candy, and coal for the bad ones. As she's rarely seen without her broom, often she sweeps the floor before she disappears the way she arrived – up the chimney!
Romans believe that at midnight on January 6 she makes an appearance in one of the windows at the Piazza Navona, the site of one of the Italian capital's most famous Christmas markets. Try and find her yourself on a romantic Christmas break in Italy. And when in Rome don't forget the definitive Christmas tradition – Christmas Eve midnight mass in the Vatican's St Peter's Square, an essential part of any Rome city break.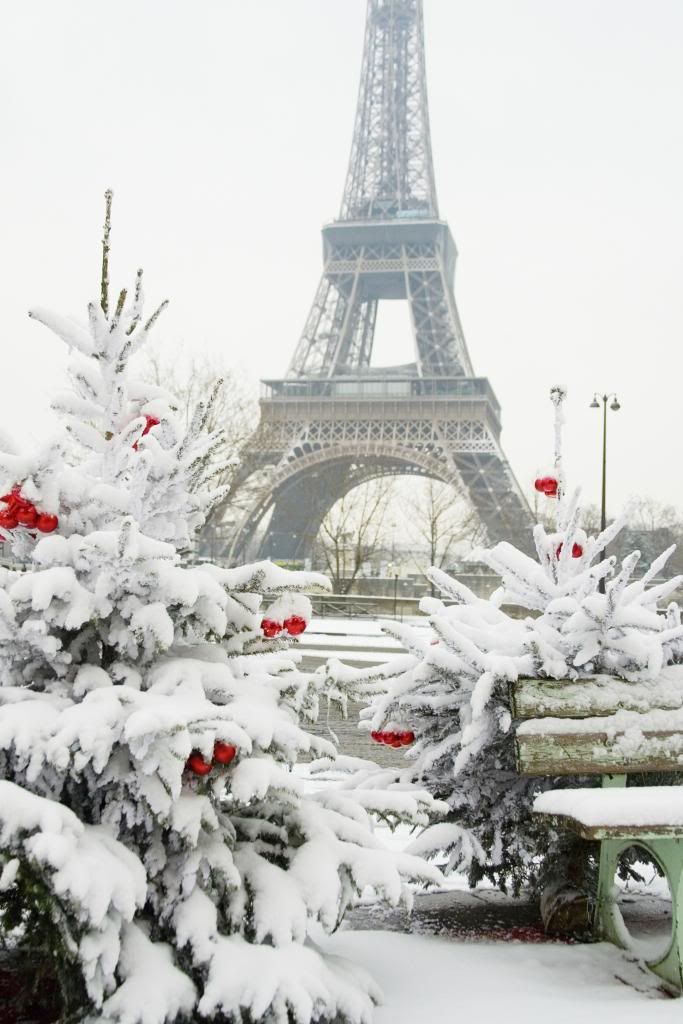 Perhaps unsurprisingly, many Christmas traditions in France revolve around food. After midnight mass on Christmas Eve, it is customary to indulge in a huge feast called Le Réveillon. The spirit of Christmas is encapsulated in a delicious meal, supposed to be a symbolic awakening to the meaning of Christ's birth and is the culinary high point of the season. Many restaurants open late especially for the occasion.
We might take it all for granted but uniquely British performances characterise Christmas all across the capital and within easy reach from any hotel in London. Pantomimes are a uniquely British tradition and attract audiences of all ages. Morris men perform mummer's plays and a costumed performance of the nativity takes place in Trafalgar Square. The more adventurous could join in the fun swimming in the Serpentine in Hyde Park on Christmas day, a sure way to qualify as an English eccentric.
The Best Cities for a Christmas Break

Date

12/6/2013 4:52:42 PM
-
Author
Hotels4u.com
Nowhere does Christmas like the capitals of Europe, each bringing their unique style to the festive season. A trip to London, Paris, Barcelona, Rome or Amsterdam will provide a lasting memory of a magical Christmas, with skating, seasonal markets, shopping and much more.
The French capital has the festive season all wrapped up. The world-famous Champs Elysées is decorated with lights and has a Christmas village which boasts a market and an ice rink. Other rinks are dotted across the city – the most popular is located outside of the Hotel de Ville. Landmarks such as the Place de la Concorde and Notre Dame Cathedral have Christmas trees and the decorations light up the Galleries Lafayette and the Avenue Montaigne – the home of haute couture.
Skating, shopping and carol singing characterise Christmas in London. Rinks are all over the city at historic locations including Hampton Court Palace, the Natural History Museum and Somerset House. Check out the churches for carol concerts or head for the shops and marvel at London lit up from Oxford Street and Regent Street. The Christmas craft market along the south bank of the Thames is a popular choice for festive shoppers, as is the winter wonderland in Hyde Park. And is there time to take in one of the British traditional pantomimes? Oh yes there is!
In Italy a friendly witch bearing gifts is among the country's Christmas traditions. Her broom is a lucky charm and is sold at the Christmas markets in Rome, the most famous of which is at the Piazza Navona. Decorations, gifts and confectionery are all sold here and an old fashioned carousel adds to the attractions. The historic centre of the city is adorned with Christmas lights, which become more and ambitious every year. Concerts are held throughout December and delicious seasonal foods are on sale everywhere.
The Catalan capital has hosted a Christmas market since 1786. Once of the most popular ones, Fira de Santa Llúcia, takes place in the weeks leading up to Christmas and sells mistletoe, Christmas decorations and everything you need to make your own nativity scene. An introduction to the Catalan festive traditions is offered on walking tours, which also offer a chance to try Barcelona's Christmas candy, turrón.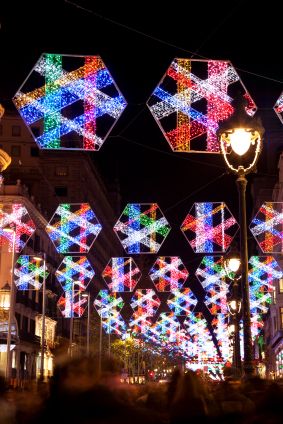 Sinterklaas makes an early start to the festive season in Amsterdam, putting in an appearance in mid-November. The light festival illuminates the city from December 6th and concerts are held across the city. At least eight different Christmas markets include the Midnight Market on December 21 and the Wintermarket on Beursplein and Damrak every day until January. If the temperature drops below -4 for four consecutive nights, boat traffic is stopped and the canal opened up to skaters. The Jaap Eden ice rink and the rink on Leidseplein are open whatever the weather. 
Our Top Ten Beaches This Summer

Date

6/25/2013 2:38:58 PM
-
Author
Hotels4u.com
July's nearly here and we haven't had a full sunny week to
sip on drinks in beer gardens or wear our cool new sunglasses quite yet.
There's no point in whinging about the weather though – if you want sun you'll
have to seek it, which is why we plan on heading to one of these top ten
beaches this summer…
What does it include? Summer hotel packages explained

Date

6/24/2013 2:57:04 PM
-
Author
Hotels4u.com
It can be pretty daunting booking a holiday. Once you've
settled on your destination you have the task of whittling down your hotel
choice.
Whilst choosing from all the facilities that you think you need for
your holiday can be difficult, what can be harder still to get your head around
is the various terminology used to describe the various packages.
If you don't
know the difference between all-inclusive and half-board, try not to be
flummoxed. Instead turn to our handy guide of hotel terms.
All Inclusive
This typically means that the price of your accommodation
includes the cost of your three daily meals, your drinks (until midnight),
hotel tips and some daily activities. The specifics will vary from location to
location, with some hotels covering the cost of activities such as water sports
and covering transfers to and from the airport; ideal for those who wish to
know what their spending up-front. However, before booking it's a good idea to
read up and see exactly what it is included and in what capacity.
Full Board 
Breakfast, lunch and your evening meal is included if you
opt for full-board accommodation. However, don't make the mistake of confusing
this with all-inclusive, which also includes your drinks and evening
entertainment.
Half Board
Half Board accommodation is a hotel package which includes
the cost of your breakfast and evening meal alongside the accommodation. This
package is ideal for those that don't want to have the hassle of finding
somewhere new to eat every night. With many hotels catering to English tastes,
this is also a popular choice for those with a fussy eater on their hands.
Bed and Breakfast
Unsurprisingly, this one does what it says on the tin and includes
your accommodation and breakfast in the morning. This accommodation package is
typically found in city break destinations.
Room Only
A room only hotel means that no meals are included within
the price you have paid for your accommodation. This is a great option for foodies
who want to discover the destination's best eateries themselves.
Self-Catering
This is similar to room only in that none of your meals are
included within the price you've paid for accommodation. Self-catering
properties provide holidaymakers with catering facilities so that they can cook
and prepare light meals. With this option, you can make like the locals and
haggle for goods in the local market for a more authentic holiday
experience.
Whether you're seeking room only accommodation or looking
for a hotel that includes the full all inclusive package, the Hotels4u website
offers a range of great value accommodation.
Places to Go Without a Plane: European Destinations on our Doorstep

Date

6/19/2013 3:23:59 PM
-
Author
Hotels4u.com
Just because it's summer, it doesn't mean you have to venture far for a holiday abroad. There are a wealth of countries which are easily accessible from mainland Britain.
Whether it be a spontaneous road trip with friends, or a ferry ride with the family; from Spain to Belgium, we've rounded up a list of destinations on our doorstep that are just waiting to be visited – and you won't need to step foot near an airport either!

Image by tristanreville via Flickr
France

Since the arrival of the Channel Tunnel in 1994 (or the Chunnel to most of us), France has never been so easy to get to. The 50.5km undersea tunnel allows you to go from Kent to Pas-de-Calais in just over half an hour via rail (Le Shuttle) with space to put your car too. Or if you fancy a long weekend in Paris, the salubrious high speed rail link (the Eurostar) will get you from London to the French capital in just under three hours. Pardon our French, but that's blooming brilliant service.

Spain

Although an easy drive from France, there are a couple of options for those seeking a stint in Spain. If you'd like to take your car or perhaps your bicycle, the ferry is a fantastic option and the different routes available allow you to sail straight to Spain. With regular ferries departing from Plymouth to Santander, Portsmouth to Santander or Portsmouth to Bilboa –you can be in the country all within the span of 24 hours. If you'd rather a city break, the brand new TGV link rail from London St Pancras to Barcelona, which opened earlier this year, means travellers can be in the Catalan capital within 10 hours. The route goes via Paris – and the train stops there for a couple hours – just enough time for a spot of lunch or déjeuner as the French call it.

Netherlands

If you've 'nether' been to Holland and don't fancy flying there, you're in luck as there are regular ferries that can take you there instead. Routes include Newcastle to Amsterdam, which takes about 17 hours or you can opt for the overnight ferry from Hull to Rotterdam which will get you there in 12 hours. Whatever you choose, it's a great service for those seeking to explore The Netherlands (and beyond) this summer.
Belgium

If you're Belgium bound, you're in luck as there are a variety of transportation routes to choose from. If you're coming from the north, the overnight ferry from Hull to Zeebrugge (a Medieval town near Bruges) is your best bet whereas southerners might prefer the rail links. The Eurostar runs up to nine nonstop services to Brussels each day – taking you there in about two hours. While those seeking to spend some time in Europe's chocolate capital (or the 'Venice of the North') might fancy the three-and-a-half-hour direct journey to Bruges.

For a good deal on a place to stay in Bruges or any of the other cities mentioned, have a look at the offers from the Hotels4u website.
7 Things You Didn't Know About the Canaries

Date

5/30/2013 2:29:42 PM
-
Author
Hotels4u.com
In honour of national Canary Islands Day on 30th
May (or Día de las Canarias as the locals call it), we thought it would be
seasonably fitting to outline a few facts about the lovely Canaries. From
Tenerife to Lanzarote and Gran Canaria to Fuerteventura, here are 10 fascinating
facts about the Atlantic-based archipelago.

Image credit: greenacre8
1. Not only does the national day celebrate the country's
rich culture, but this year marks the 30th anniversary of their
parliament being in place.
2. Locals throughout the islands celebrate the day in a number
of different ways from going to church to hosting celebratory parties, while some
also go to dog shows and attend concerts playing the national music.
3. Despite popular belief, the Canary Islands get their name
from the Latin for dog, 'canaria', so the direct translation of the country is
in fact, 'Island of Dogs' – nothing to do with the birds! Does that name sound
familiar? Similarly, London's Isle of Dogs is named after the large shipments
of goods that were imported from the Canaries, which is also how the name
Canary Wharf came to light as well.
4. The group of islands have double the amount of capital
cities than most destinations, as Tenerife's Santa
Cruz and Las Palmas in Gran Canaria both share the title.
5. Not only is Tenerife's
Mount Teide the Canary Islands' largest volcano and Spain's highest point, but
at a staggering 3,718 metres tall, it's also the third biggest volcano in the
world.
6. The island is a major
producer of wine and as English grapes were not up to standard in the 16th
and 17th centuries, the sweet white wine was imported from the
Canaries. In fact, Shakespeare was a fan of the beverage and references
Canarian vino in both his Twelfth Night and
The Merry Wives of Windsor.
7. If you can't make up your
mind between a day at the pool or a stint on the beach, Tenerife has the ideal
happy medium in the form of both. Based in the island's town of Puerto de la
Cruz, The Lido Martianez or Lake Martianez is a natural salt water swimming
pool designed by local architect César
Manrique. With seven different pools to choose from, there's plenty of room for
a dip.
Fancy visiting? Have a look at our cheap hotels in the Canaries.
25 Free Things to do in Cornwall

Date

5/29/2013 2:33:28 PM
-
Author
Hotels4u.com
Cornwall is one of the UK's most popular holiday
destinations.
Visiting this picturesque county doesn't have to cost the earth, and if you're
heading there on a budget, you'll find countless things to see and do which won't
cost you a single penny.
So to help you along, we've compiled 25 free things to do in Cornwall. Some of the best things in life
really are free…

Land's End in Cornwall by Paul A.R. on Flickr
1.
Cornish
Camels – Get up close to a number of charming camels in this delightful
farm – great for kids.
2.
Mousehole Bird Hospital -
See the work done by this hospital that cares for injured birds in order to
heal and return them to the wild.
3.
Mount
Edgcumbe House – A magnificent stately home set in pretty Cornish gardens.
4.
Land's
End – One of the most famous sites in the UK, and the most south-westerly
point in the country.
5.
Tintagel
Castle – Believed to be the birthplace of King Arthur, the castle here is
set in spectacular surroundings.
6.
Godolphin Estate -
Discover the fascinating history of this stylish house and 16th
century gardens.
7.
Heartlands
- A World Heritage site – home to various exhibitions, sculptures and a play
area for kids.
8.
Truro
Cathedral – A beautiful 19th century cathedral with a Gothic
revival architectural style and three spires.
9.
Falmouth Art Gallery
- See some of the most impressive artwork in Cornwall including pieces by
Victorian artists, British and French Impressionists and children's book
illustrators.
10.
Trenance Chocolate Factory
- See a range of luxury handmade chocolates being made here, which are
available to buy.
11.
Newlyn
Art Gallery and The Exchange – Home to a variety of national and
international contemporary art.
12.
Beaches
- The coastline around Cornwall stretches for around 250 miles and boasts
numerous beaches and coves.
13.
Fowey
St Catherines' Castle – A small artillery fort that was built by Henry VIII
in the 1530s to defend Fowey Harbour.
14.
Salt
Fest – A vibrant dance and music festival taking place between July and
August.
15.
Carn
Euny – This ancient village is one of the best preserved in the south-west
with the remains of numerous stone houses still standing here.
16.
Cornish Goldsmiths
Centre – See a stunning collection of jewellery or take part in a workshop.
17.
Tehidy
Country Park – A large woodland in west Cornwall with lakes and streams and
home to an old estate.
18.
Marconi
Centre – Discover the remarkable history of this site that conducted the
first transatlantic radio transmission.
19.
Roskilly's
Ice Cream Farm – A must for ice cream lovers, see Cornish ice cream being
created in front of your eyes.
20.
South
West Coastal Path – The longest coastal path in the UK allows you to see
spectacular scenery at almost every point.
21.
Pendennis
Castle – An incredible castle, built in 1539 for King Henry VIII.
22.
Trelowarren
- See this Iron Age hill fort situated on the highest point on The Lizard.
23.
Healey's
Cornish Cyder Farm - See where award-winning ciders are created at the
largest cider-makers in Cornwall.
24.
Lydford
Castle – Another impressive castle and one of the most famous landmarks in
the area.
25.
Dawlish
Warren – A beautiful nature reserve with over 600 species of plants.
Researching a trip? Download this list here.
Have we missed any of your favourite free things to do in Cornwall? Let us know below!
Three Poems for National Limerick Day

Date

5/13/2013 4:15:15 PM
-
Author
Hotels4u.com
Originating from the city of Limerick in Ireland, limericks are a witty or humorous verse or poem, which were made famous by Victorian writer Edward Lear.
Sunday 12th May was National Limerick Day, and a time to celebrate these popular five-line poems.
It also gave us the chance to have some fun in the office and think of a few travel-related limericks featuring some of our favourite destinations…

The Limerick countryside (image via Flickr)